PrimeCore ICO
The PRIMECORE ICO platform was designed to organize and participate in ICO management. The services provided by PRIMECORE include smart contracts based on ERC-20, ERC-223, ERC721 and fully customizable dashboards for investors that allow administrators to change features such as various security settings, affiliate program and a wide range of other functions. Objective: Design a platform for organizing an ICO.
https://icodashboard.primecore.io/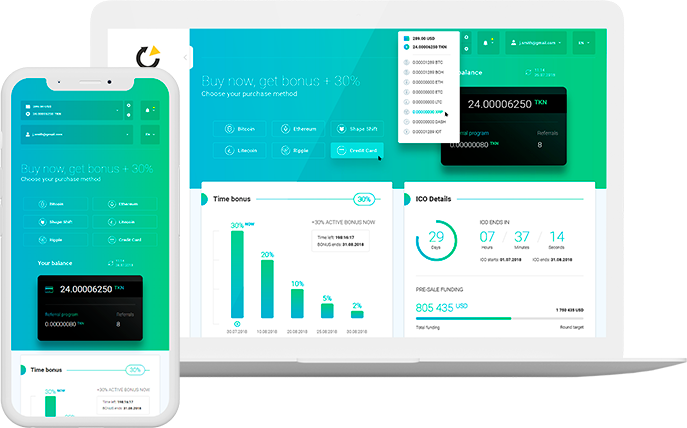 Browser view

Login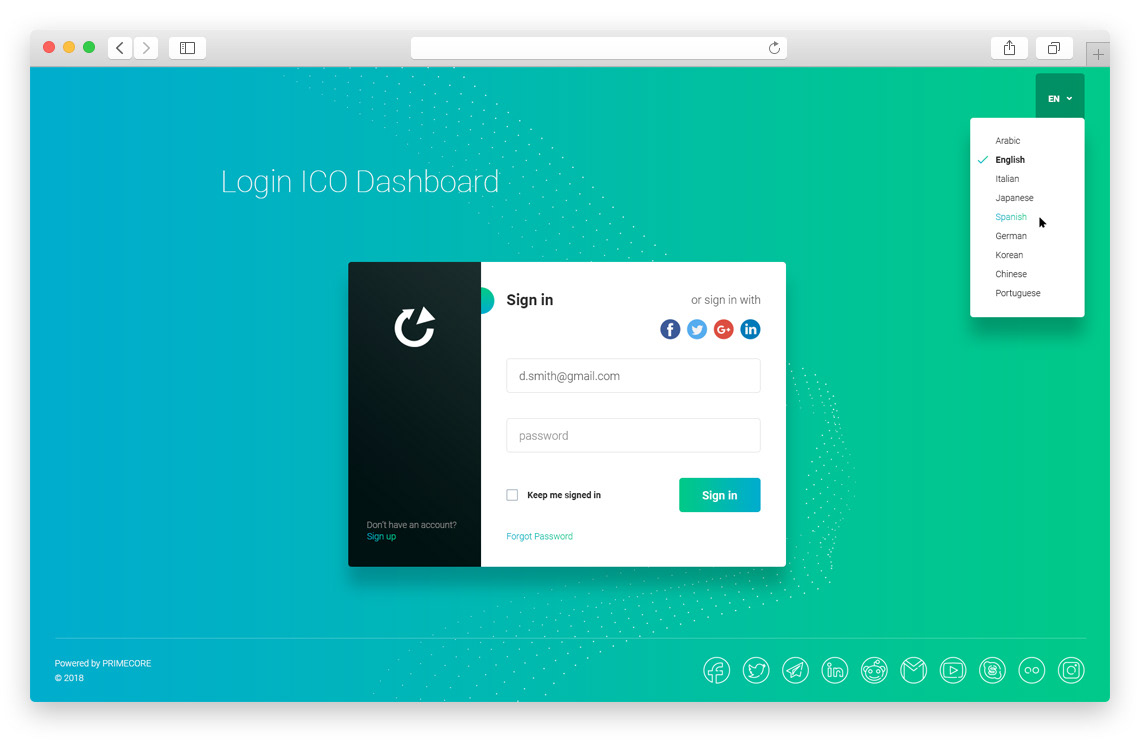 Token Purchase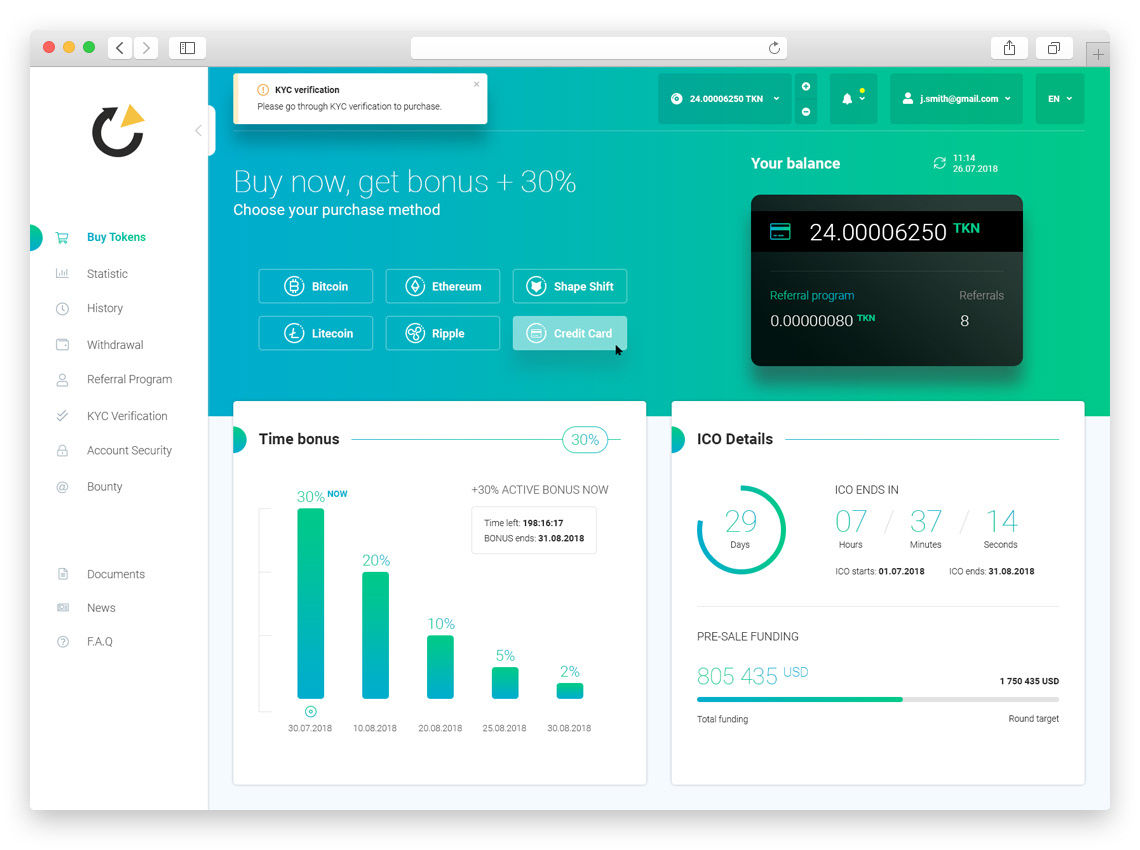 ICO statistics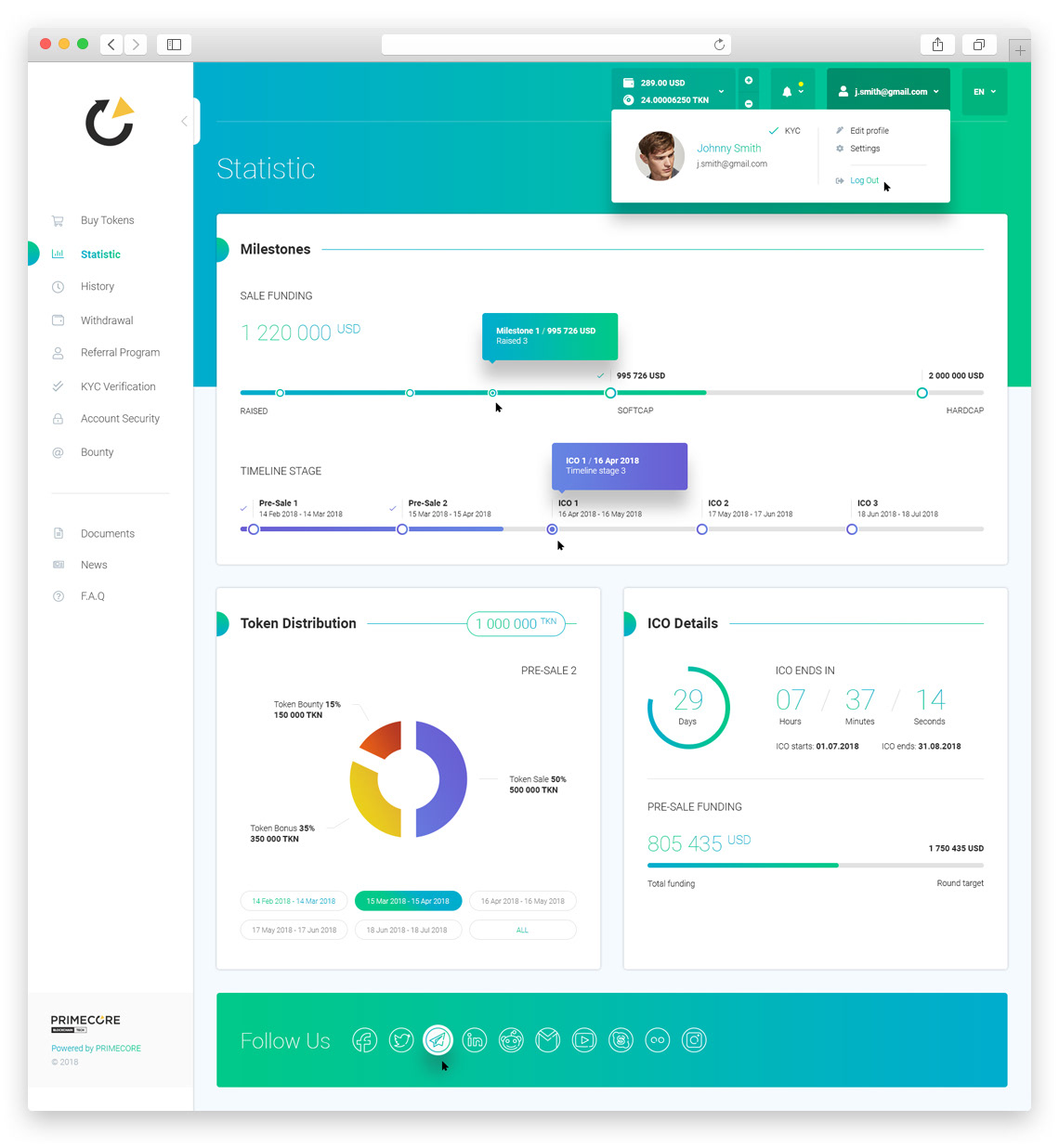 Transaction history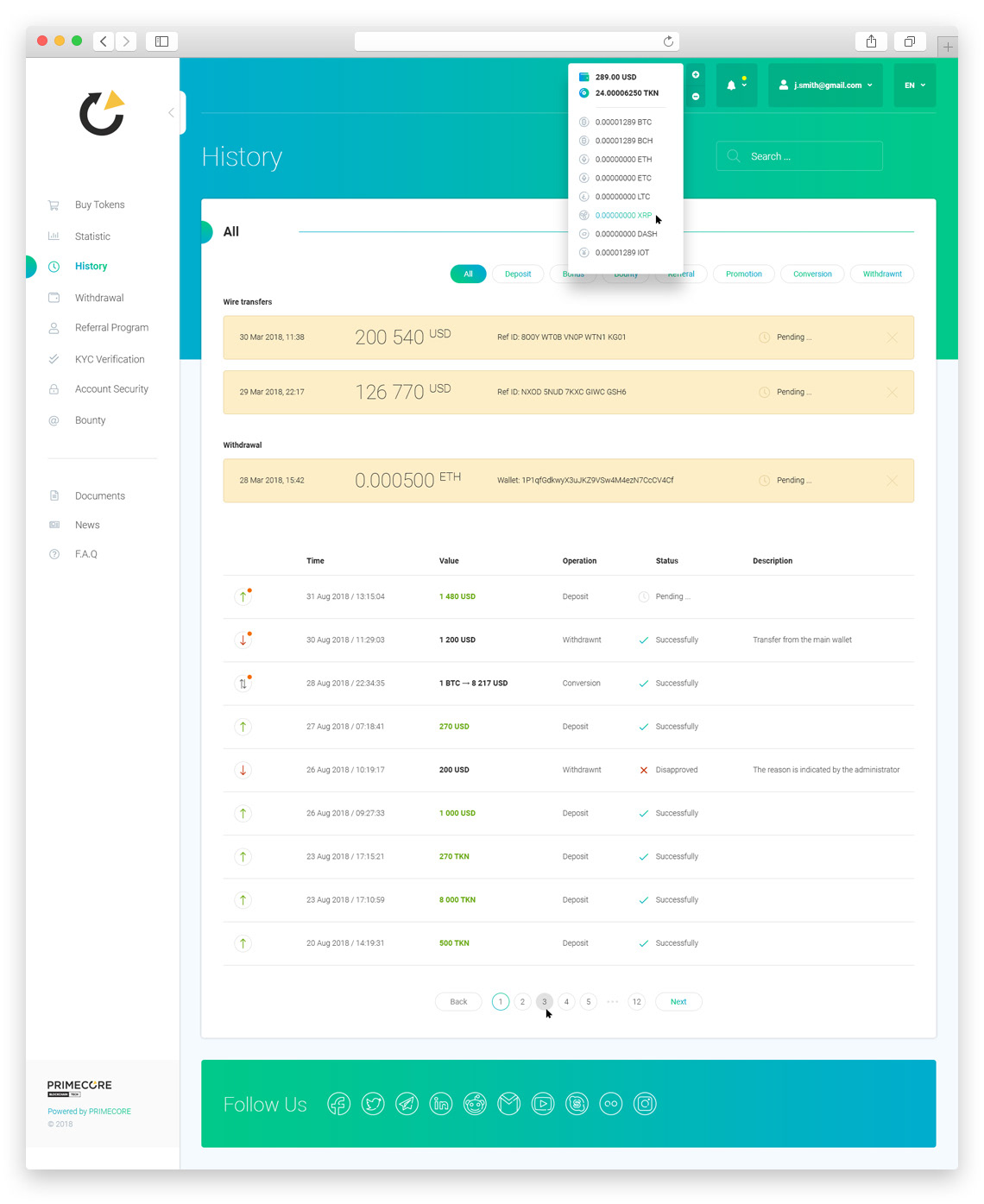 Token Transfer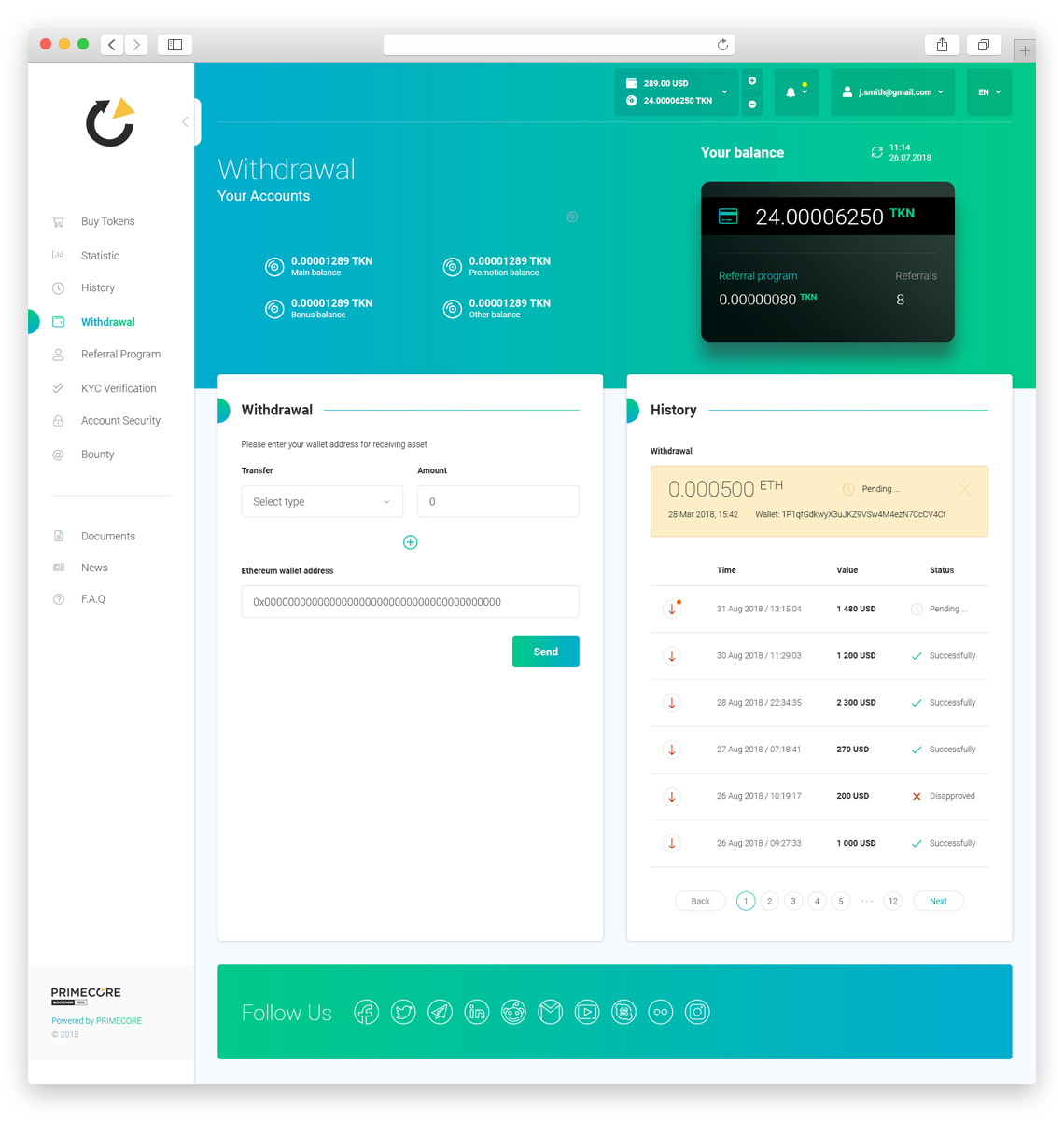 Referral program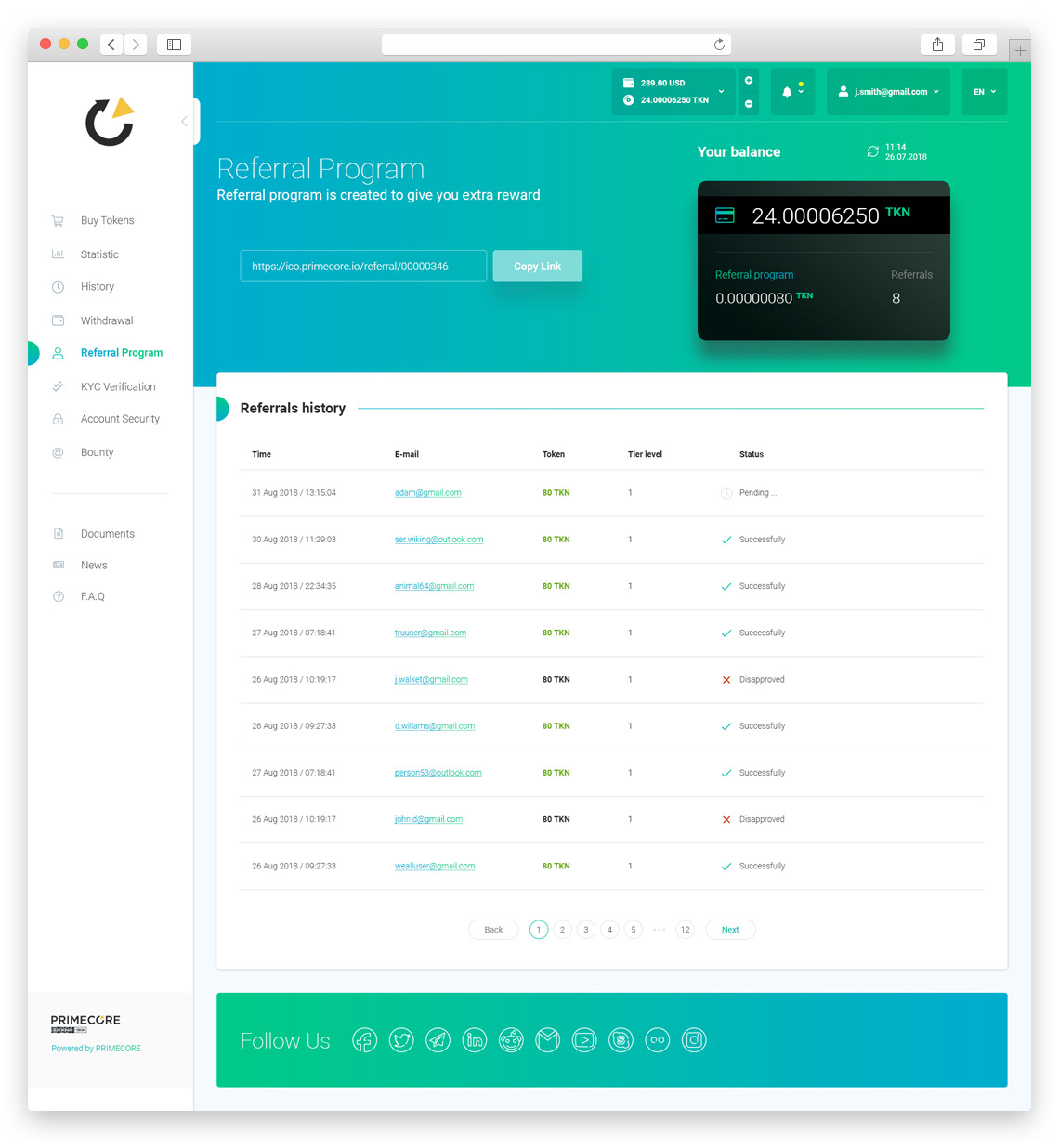 KYC verification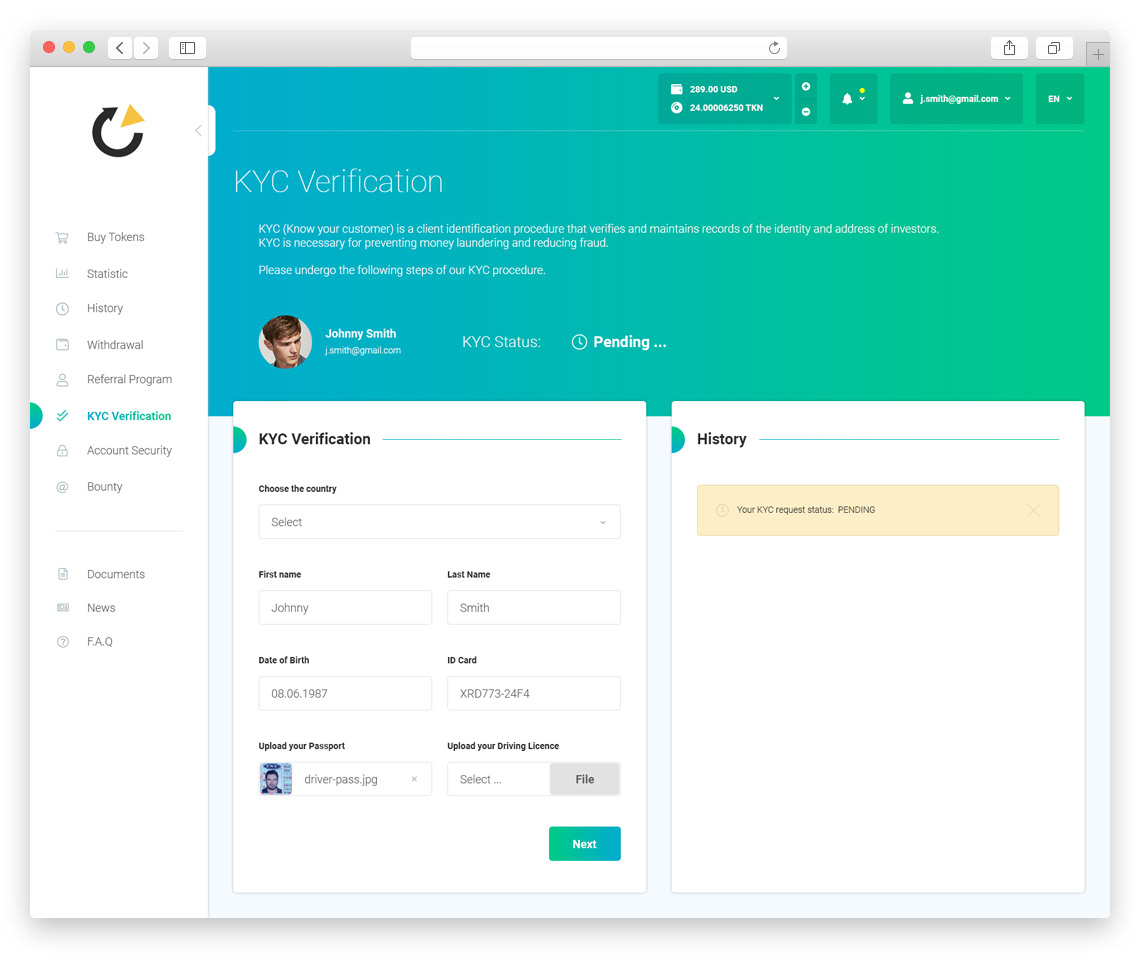 Profile Security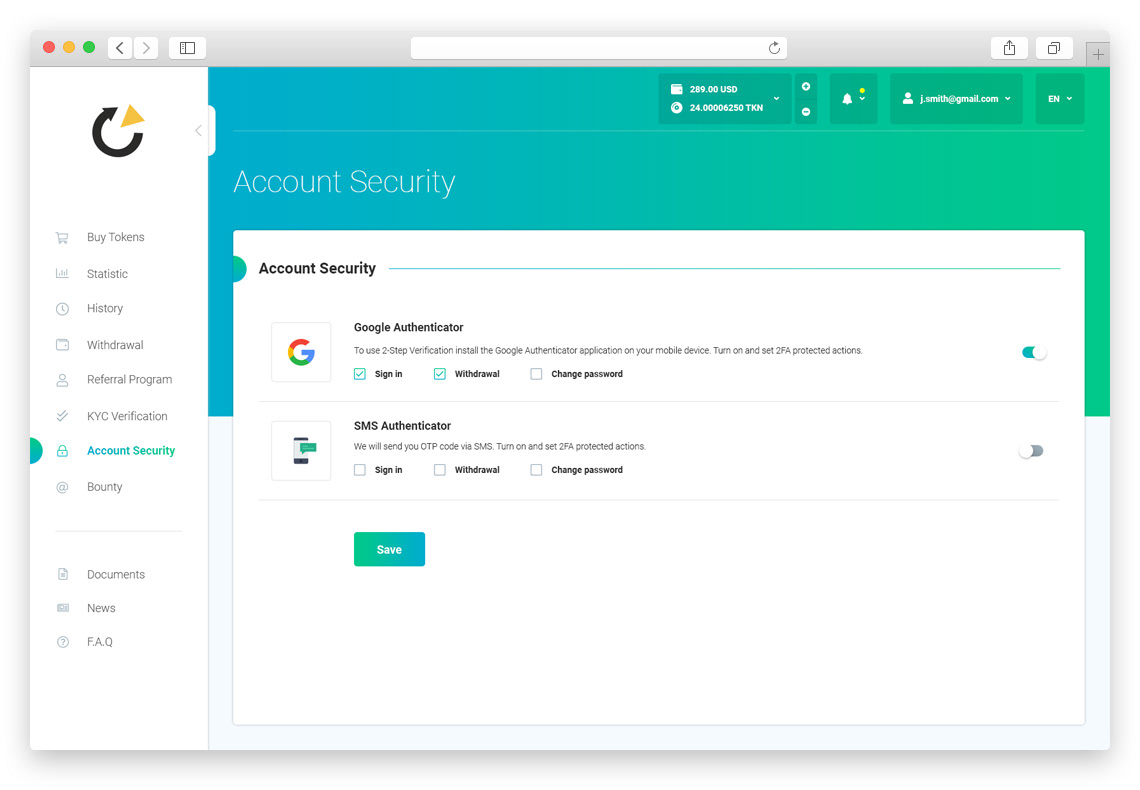 Reward program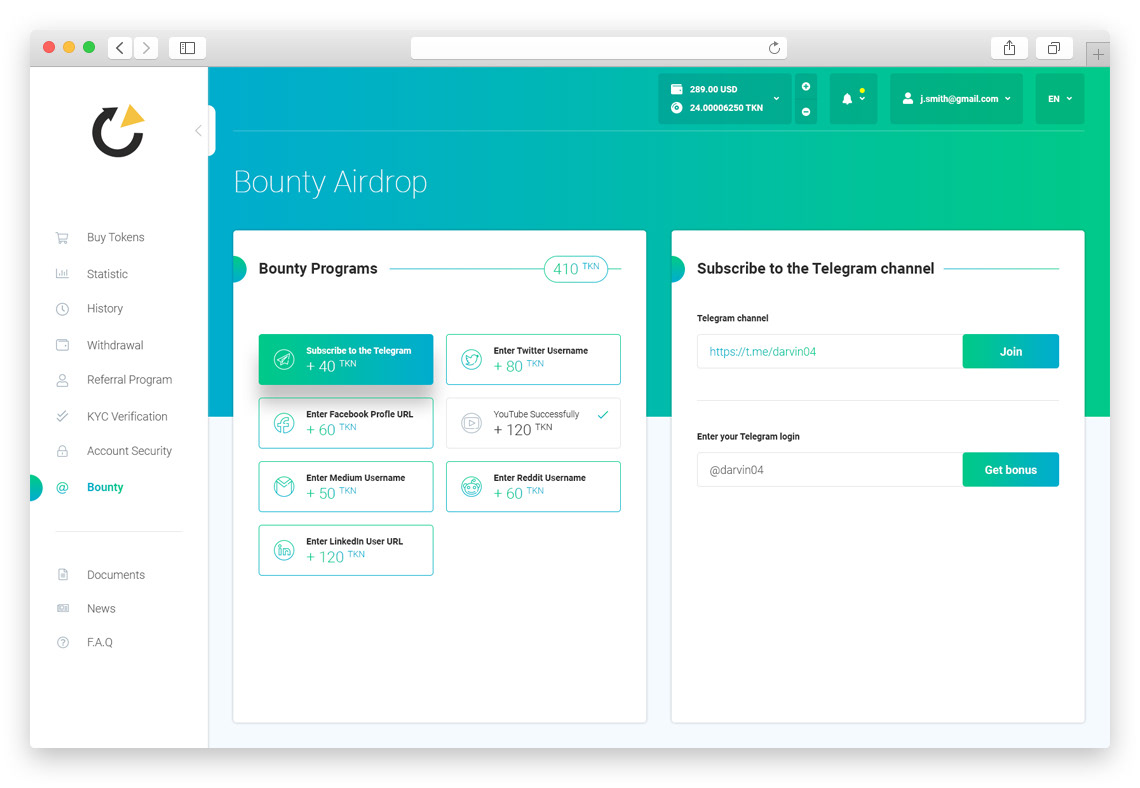 Discuss your project with us!
We are always open to dialogue. Write to us, and we will consult you with a pleasure, answer your questions and advise you the best solution.