NUTSGROUP
Full Stack developing the "NUTSGROUP" promo website. The company is engaged in processing and packaging of peeled walnut with the following selling of the end product.
nutsgroup.ru
Goal
To introduce the company in a bright and juicy way, to display the range of products that are offered, to provide potential partners and customers with a feedback form.
Solutions
To develop a one-page business promo website contained such information as product descriptions, photo galleries, as well as a feedback form; to use saturated colors and to add the animated effects to the website.
Expressive headers, colors and background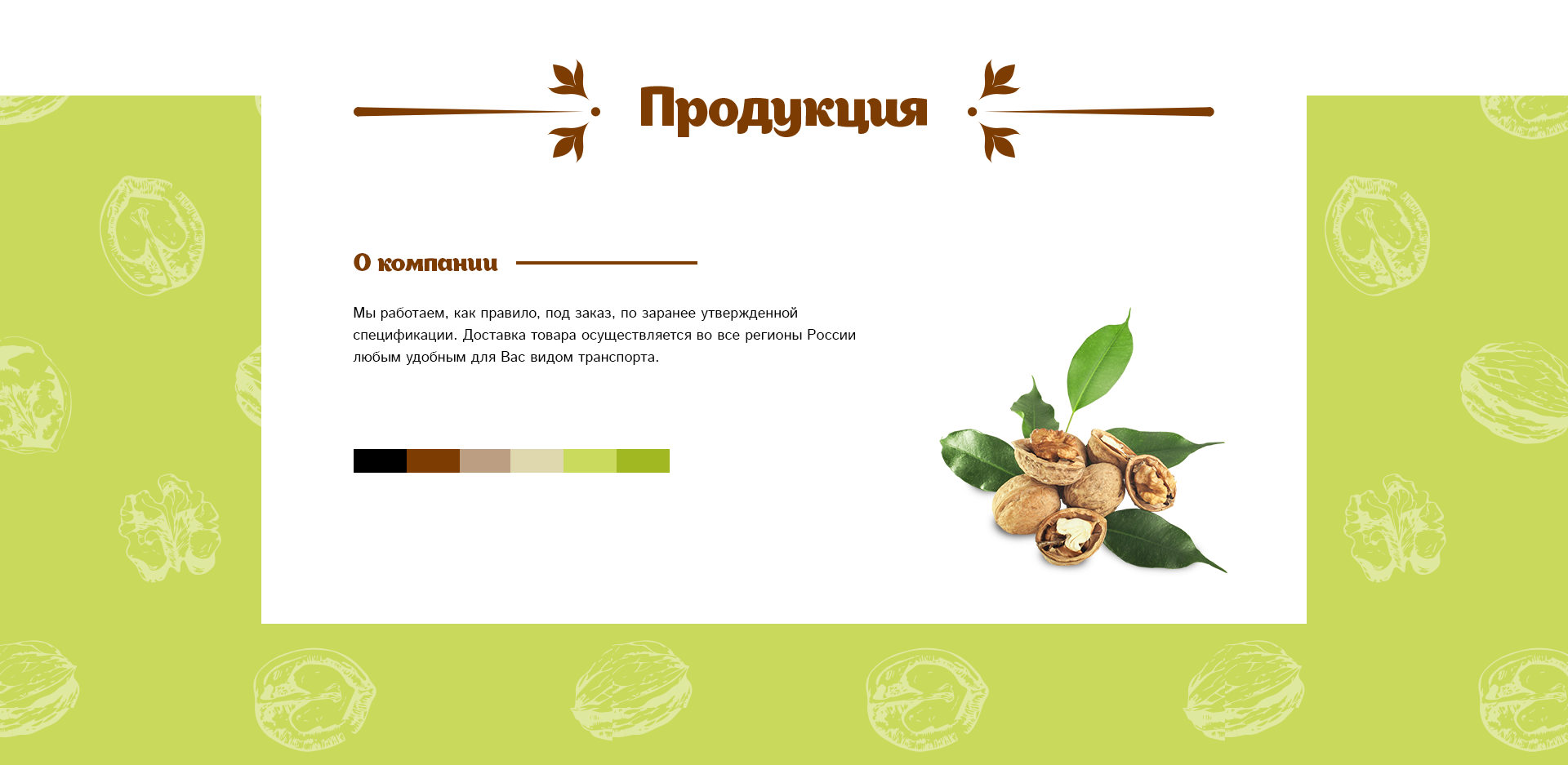 Setting up the map's colors
Discuss your project with us!
We are always open to dialogue. Write to us, and we will consult you with a pleasure, answer your questions and advise you the best solution.