Fitnessmania
Goal: to develop a full range of printing services for the fitness club (clothes branding , outdoor advertising, internet banners, distributing printing, advertising on transport, corporate identity carriers, email - distribution, schedule)
http://www.fitnessmania.ru/
Clothes branding
Clothing with branding is one of the most important elements of the company corporate identity. Employees of the fitness club, dressed in branded clothes with the company logo are people who carry the values of your brand.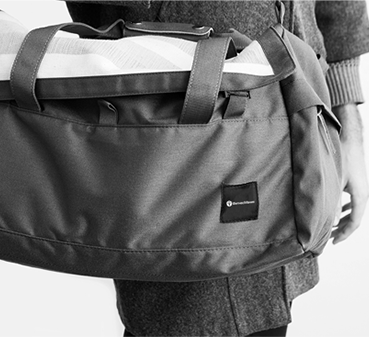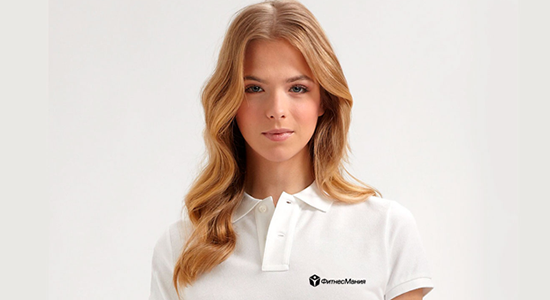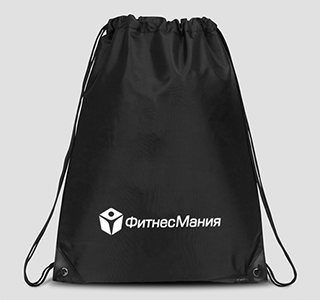 Outdoor advertising
Outdoor advertising is the most massive type of visual advertising, which leads in coverage of consumers. Signboards, billboards, banners, advertising flags are located almost at every corner in the liveliest areas of the cities and every day they are seen by millions of people.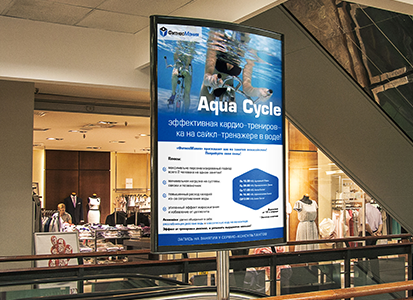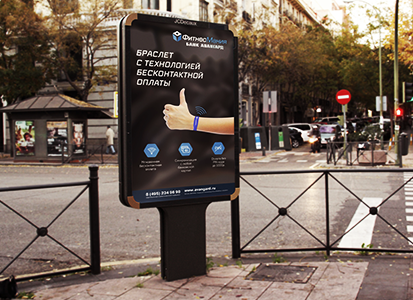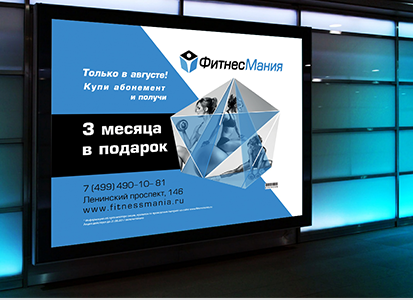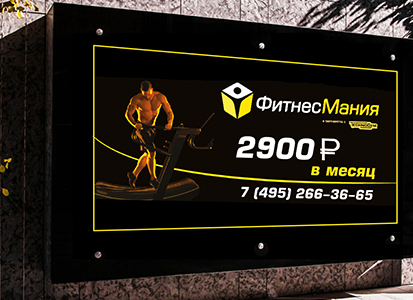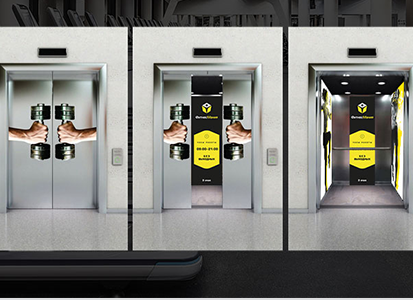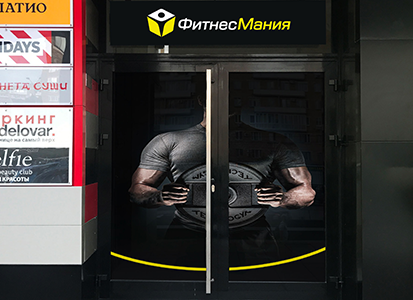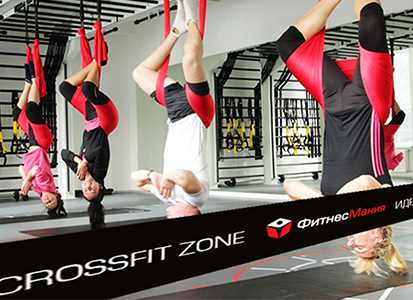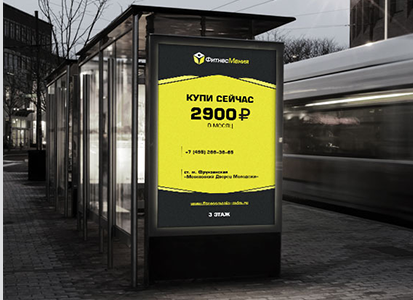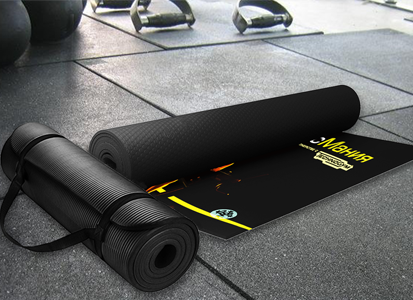 Brand Elements
In today's world, business cards are an indispensable attribute of business communication. The presentation of the business card takes place personally, straight at the first meeting or at the beginning of business negotiations.
Leaflet is a low-cost variant of the advertising booklet, intended for mass distribution. Due to its compact size and bright color solutions it is very convenient and profitable advertising material.
Email - distribution
We live in a world where people prefer to use emails. As it is fast, convenient, and the most importantly,effectively way of receiving information. If your company wants to use these advantages, then a good design of the letter becomes a critical aspect. With such a great competition for the consumers attention, an outstanding design shall attract attention immediately to avoid the risk that email will be sent to the basket without reading.
Fitness club schedule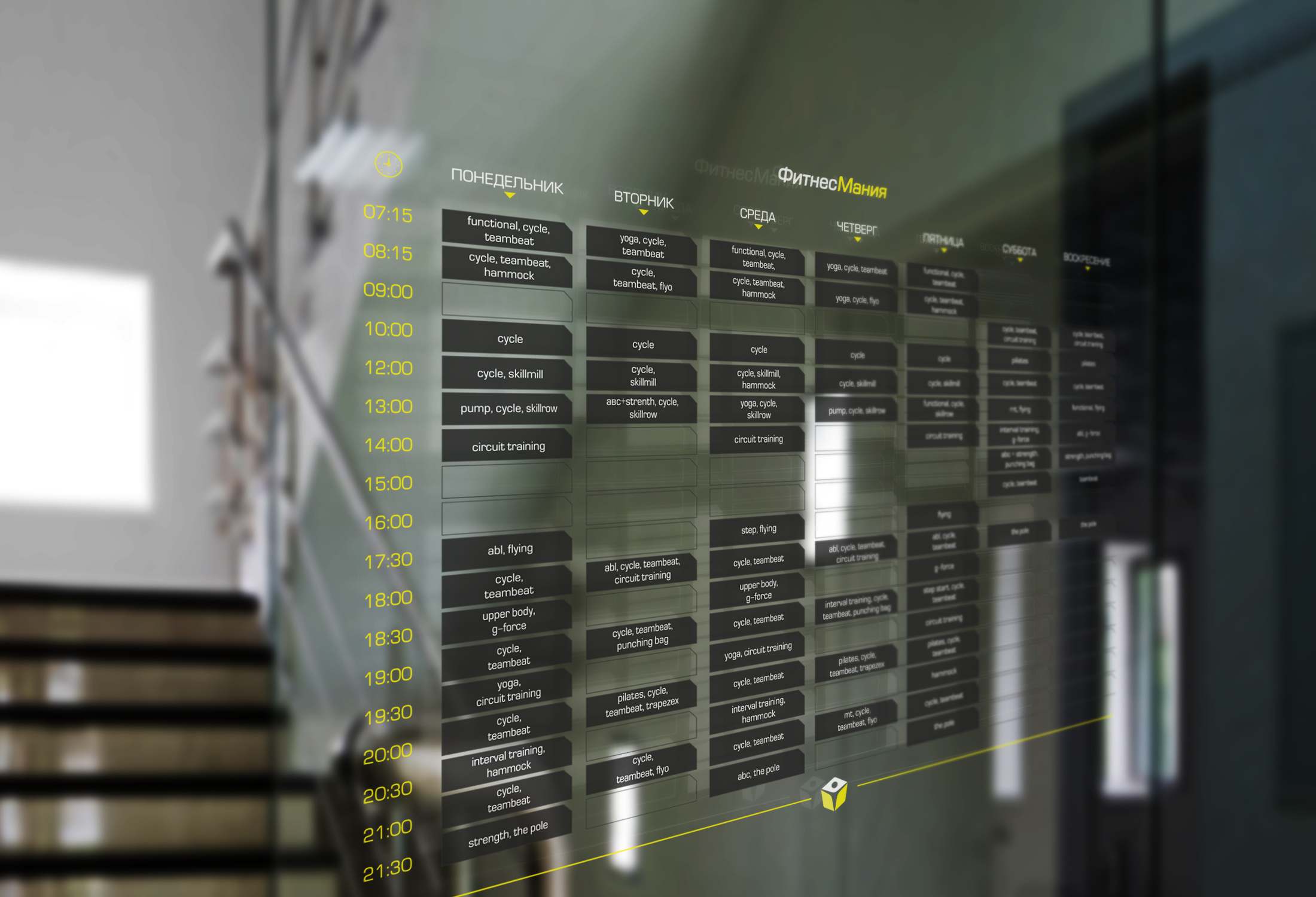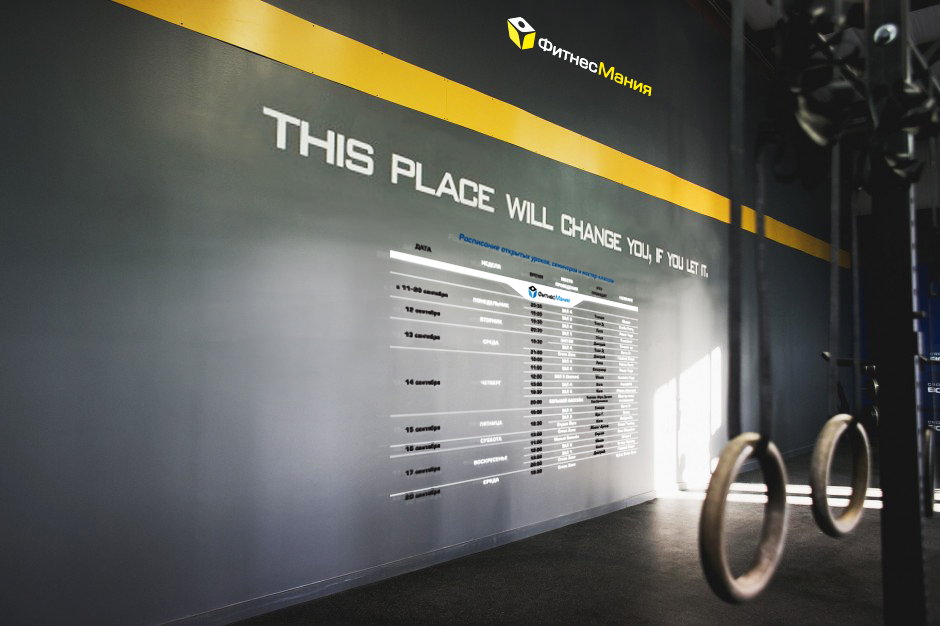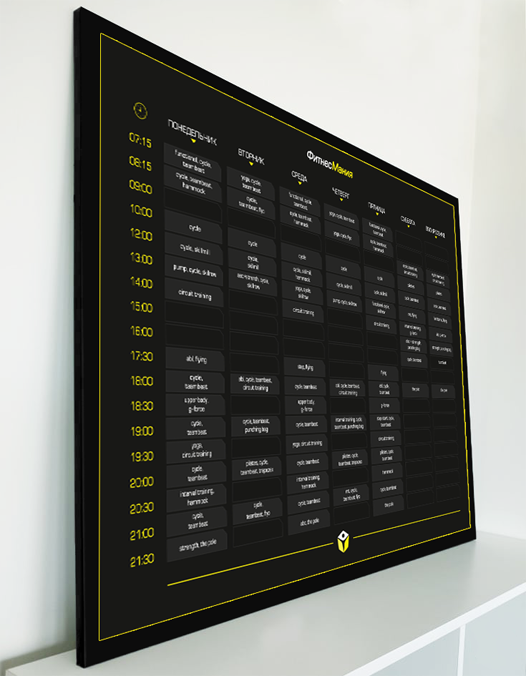 The design of well-structured group schedule is developed. Thanks to a convenient schedule of the trainings, sports can easily stick into the rhythm of life. "FitnessMania" works for 15 hours a day. Visitors are not tied to instructors, activities and halls.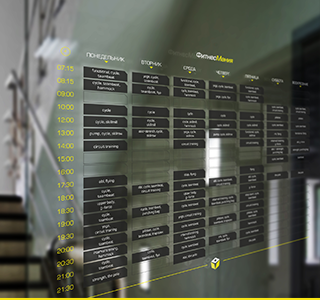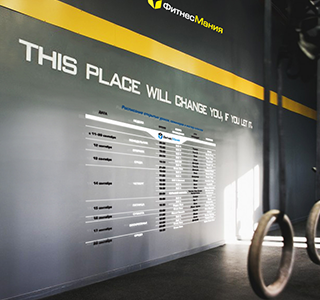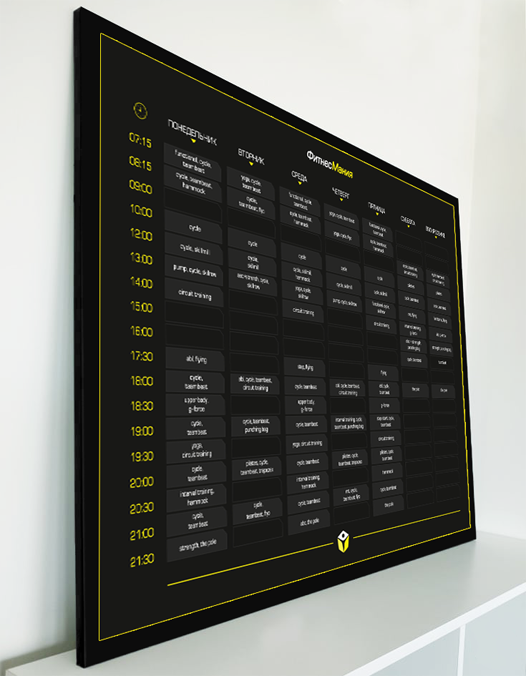 Discuss your project with us!
We are always open to dialogue. Write to us, and we will consult you with a pleasure, answer your questions and advise you the best solution.