Fuellabs
The software package FuelLabs was developed by leading experts of IT-company PrimeCore and launched under the own brand "Diesel Manager" for the first transportation and logistics company "Prime".
http://fuel-labs.com
Functionality Principle
The fuel selling process automation from the professionals. Seize the opportunities modern world of information technology prescribes. Increase the number of your customers - sell fuel via Internet.
simple to integrate
The system is created in the way that allows integration (the basic functionality) into any working model of any company without additional modifications.
easy to manage
One out of the ideas pool was taken into account when developing FuelLabs to minimise the quantity of operational staff. To manage your sales will be capable the only one person!
saving your time
Due to the circumspect interface, your customers won't be wasting their time anymore.
implementation costs
Comparing to other fuel sales automation systems the FuelLabs costs the lowest rates, meanwhile providing you with the flexible options to expand the functionality.
new opportunities for the clients
Being connected with the FuelLabs system, you expand the channels of interaction with the clients automatically. As a result, you'll increase the sales overall you gas stations chain.
support 24/7
The system works 24/7. That means that your clients will be able to manage their purchases at any convenient for them time.
the right document management"
Forget about problems you had while issuing the documentation. The system fills in all the necessary documents instead of your clients.
Browser view

Responsive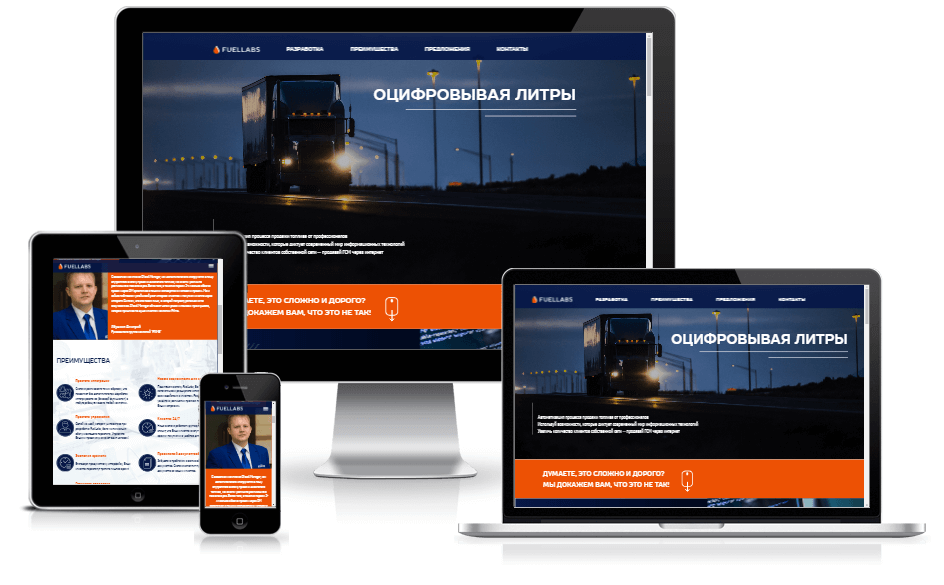 Discuss your project with us!
We are always open to dialogue. Write to us, and we will consult you with a pleasure, answer your questions and advise you the best solution.